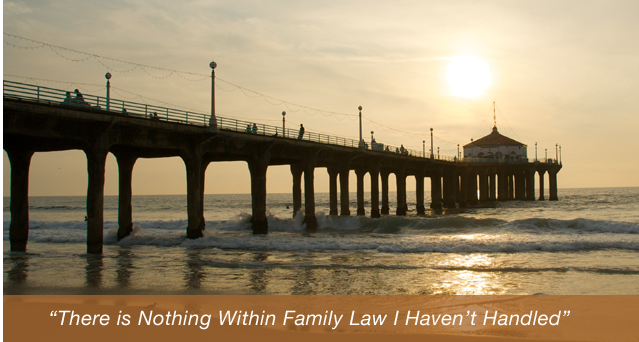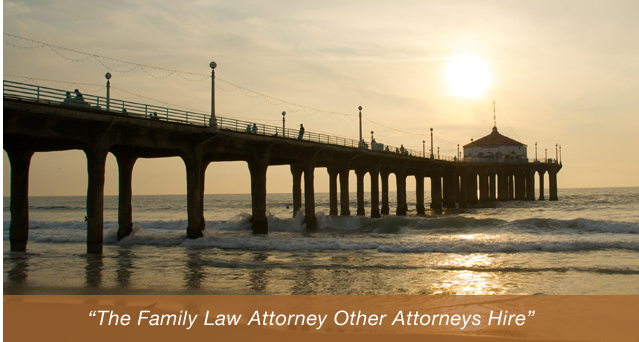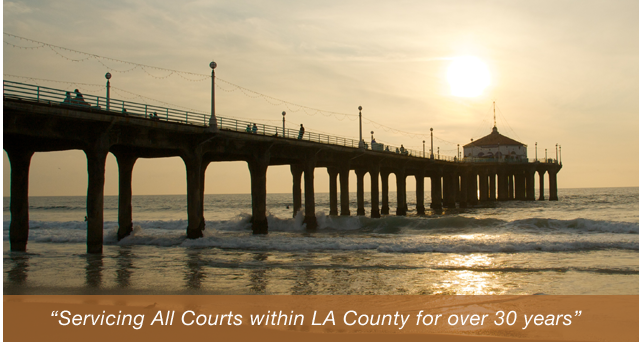 Ladera Heights Divorce Lawyers
The Ladera Heights divorce lawyers of the Law Offices of Baden V. Mansfield strive to provide excellent legal advice and representation to clients and families in need of support. Whether you are facing a divorce, are in the midst of a child custody battle, or are trying to adopt, let our firm work to protect your interests and obtain a favorable outcome that achieves your goals in your case.
If you have a divorce or family law matter in Ladera Heights, CA, reach out to the Law Offices of Baden V. Mansfield today for an initial case evaluation to discuss your rights and options in your case with experienced family lawyer Baden V. Mansfield. Call us at (310) 546-5858.
Why You Need a Divorce and Family Law Attorney
A family law matter affects those closest to you and often has the potential to completely alter the trajectory of your life. Given the critical financial and personal impacts of a family law matter on you and other members of your family, you need an experienced family law attorney to ensure that your rights and interests and the interests of other loved ones are protected.
A family law attorney can help you to understand your legal rights and options in your case, including the possible and likely outcomes you might expect. A lawyer will take the time to get to know you and understand your concerns, needs, and goals to determine what legal strategy to pursue. A family law attorney can also aggressively represent your interests during negotiations or in court, fighting to secure a favorable outcome for you.
Why Choose the Law Offices of Baden V. Mansfield?
If you need legal representation for your divorce or family law matter, you should remember that not all attorneys are created equal. When your family, children, property, or finances are on the line, you need a highly experienced, dedicated, compassionate lawyer who will fight as hard for your needs and goals as you will. You also need a family law attorney with a deep understanding of the complexities of California family law and a proven track record of successful outcomes obtained on behalf of clients.
Attorney Baden V. Mansfield has over four decades of experience representing the rights and interests of clients in Ladera Heights and throughout California who are facing divorce, child custody and support, alimony, and other family law matters. Let the Law Offices of Baden V. Mansfield help take the anxiety and stress of your case off your shoulder by serving as your guide and advocate throughout the legal process.
Family Law Matters We Can Help You With
At the Law Offices of Baden V. Mansfield, our Ladera Heights family lawyers can provide experienced, dedicated legal representation in a wide variety of family law matters, including:
Prenuptial Agreements
Separation Agreements
Divorce
Alimony
Child Custody and Visitation
Child Support
Adoption
Paternity Testing
Out-of-State Relocations
Property Division
Domestic Partnerships
Domestic Violence and Restraining Orders
Frequently Asked Questions About Divorce
Questions that our firm's divorce clients commonly have include:
What is the process of divorce?
Divorces in California are considered "no-fault" divorces, meaning that a spouse who wants a divorce does not need to prove that the other spouse did anything wrong. A divorce may proceed as an uncontested divorce, in which both spouses sign divorce papers that are filed with the court. If the other spouse disagrees with any provision of the divorce papers, the court must conduct a contested divorce, holding hearings or a trial to resolve any contested issues. Certain couples may also choose a "summary dissolution" if they have been married for less than five years, have no children together, own few or no assets, and waive alimony.
How is property divided in divorce?
California is considered a community property state. This means that all property acquired by either spouse during the marriage is considered marital property. Marital property is divided equitably, or roughly equally, between spouses. Marital property does not include property acquired by a spouse prior to the marriage, or property inherited by a spouse during the marriage unless the inheritance was mixed with community property to the extent it can no longer be separately identified.
Can I get alimony?
You may be entitled to alimony if it was expressly granted as part of your prenuptial or divorce settlement agreement. A court may also award you alimony during the divorce proceedings and/or after your divorce is finalized if the court finds that alimony is needed to help you pay for living expenses and maintain an approximation of the marital standard of living after your divorce. Courts consider various factors in determining whether alimony is needed, the size of the alimony payment, and how long the alimony obligation should last.
Frequently Asked Questions about Child Custody
Some of the questions about child custody that our clients frequently ask include:
What are the different types of child custody?
Child custody involves two different types of custody: physical custody, or having physical control over and care for a child, and legal custody, or the right to make decisions regarding a child's upbringing (including medical, education decisions, and religious/moral instruction). A parent may be awarded sole physical or legal custody, which means they exercise custody to the exclusion of the child's other parent, or parents may share joint custody, in which children spend time with both parents who must cooperate on making child-rearing decisions.
Isn't the mother automatically given child custody?
No. In California, child custody determinations are made on a gender-neutral basis. Courts may not favor mothers or fathers in assigning custody or parenting/visitation time.
How does the court decide child custody?
Although courts may consider various factors to decide upon a child custody arrangement, the court must always arrive at a custody order that serves a child's best interests, even to the detriment of a parent.
Contact Us
When you need an experienced, compassionate divorce and family lawyer in Ladera Heights, call the Law Offices of Baden V. Mansfield today at (310) 546-5858 or fill out our website contact form for a confidential consultation to learn more about how we can help you pursue the results you want and deserve in your case.