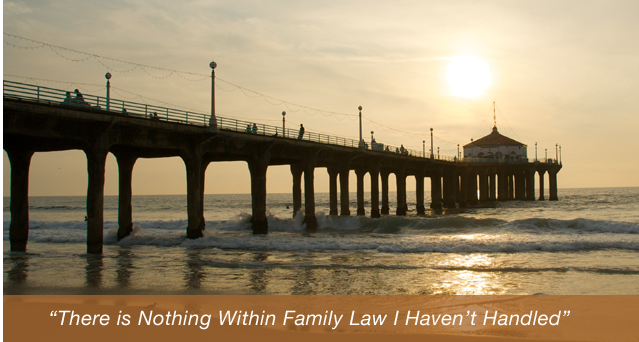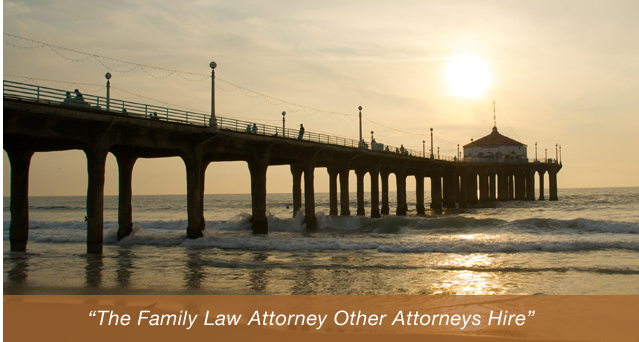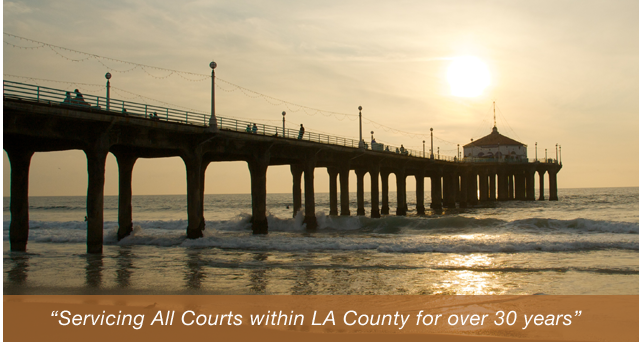 Manhattan Beach LGBT Divorce Lawyer
LGBT marriage, or gay marriage, has been one of the most politicized and talked-about topics in recent years, a conversation that culminated in its legalization throughout the United States. Along with this marriage equality comes the right for LGBT couples who entered into the legal institution of marriage to seek divorces when those marriages do not work out, as they often don't any couple, anywhere. LGBT couples filing for divorce face the same challenges as heterosexual partners (as well as additional complications we'll discuss further below), so it is crucial to contact an experienced divorce attorney for assistance protecting what matters to you most.
When LGBT divorces occur, know that you are not alone. If you are considering a divorce from an LGBT marriage, you need a qualified legal advisor by your side every step of the way. Contact the Manhattan Beach LGBT divorce attorneys of the Law Offices of Baden V. Mansfield today at 310-546-5858 and schedule a consultation to discuss your legal options with an experienced lawyer.
Why You Need a Lawyer
Going through a divorce is easily one of the most stressful events individuals can face. Aside from the emotional stress, dividing property, changes to one's finances, child custody disputes, and dealing with the legal system can all prove to be challenging. An experienced California LGBT divorce attorney will provide invaluable support as you and your partner divorce. Hiring skilled legal representation takes the guesswork out of filing for divorce. We will put your needs first and act with professionalism, working to alleviate your stress by advocating for your interests at every turn. At [firm-name], we will work with you to deal with the complex legal process that is divorce. Our lawyers will communicate with other parties on your behalf, fight to achieve your goals, and work diligently to deliver your desired results.
At [firm-name], we make use of over three decades of experience to serve our clients. The divorce process can be highly complex. Divorce involves more than just terminating a relationship; it can determine the future of your finances, assets, and legal responsibilities to your children. Placing the future of these essential aspects of one's life in the hands of a lawyer requires a great deal of trust. It is vital to seek legal representation with a proven track record of handling difficult cases while delivering clients results. Hiring a lawyer who knows the law and can anticipate the challenges you'll face is invaluable as you and your partner separate. Hiring a lawyer will also increase your chances of getting your desired result.
Why Choose Us
Our years of experience in civil litigation has prepared our firm to handle even the most complex of LGBT divorce cases. Mr.Mansfield has spent his career working with families to navigate difficult and complicated legal disputes. At [firm-name] we are skilled at working with highly complex financial situations. He has significant experience in numerous areas which often arise during divorce proceedings. Mr. Mansfield has dealt with legal matters involving pre- and postnuptial agreements, complex financial situations, steep valuations of assets, issues of domestic violence, instances of sexual and physical abuse, psychological issues, and child custody disputes. We will work to resolve your case through civil and tactful negotiation; however, should these efforts fail, we will work tirelessly towards your goals through litigation.
Dividing shared property can be a difficult task and is often one of the more difficult and stressful aspects of divorce. At [firm-name] we'll put our decades of experience to work for you to take some of this burden off your shoulders. Property which can be particularly tricky to divide includes items of sentimental significance and legally complex assets such as investments or rental properties. Our firm is well equipped to deal with the division of even the most complex assets. We will fight aggressively to ensure that you can continue living your life to its fullest extent after dealing with your divorce.
How We Can Help
Same-sex or LGBT couples going through divorce face the same problems and issues as heterosexual couples. The divorce proceeding can be complex and stressful, but we are here to make it as pain-free as possible. Our attorneys can assist you with a multitude of divorce issues, including:
During a divorce, it is imperative to have an attorney who you can trust to protect your interests throughout this challenging time. California is what's referred to as a no-fault divorce state. This means that blame does not need to be placed on either an individual for a divorce to occur. It is enough for a couple to decide that their marriage should end for a divorce to be permitted. However, if abuse or other issues occurred during the marriage, blame may be assigned.
Same-sex divorces in California may either be contested or uncontested. A contested divorce occurs when the parties do not mutually agree to an aspect of the divorce, such as child custody or property division. An uncontested divorce involves both parties agreeing to divide property and custody without a dispute. The issues in an uncontested divorce are typically resolved outside of court via special agreements. A contested divorce, on the other hand, usually results in litigation and the court deciding how to resolve the parties' issues. While uncontested divorces are typically far more straightforward than their contested counterparts, it is still vital to seek legal representation.
A skilled lawyer will ensure you are being treated fairly, fight to achieve your goals, and provide support to guide you through the divorce process. It is especially important to have an experienced lawyer by your side if your divorce is contested. When you and your spouse's relationship has become adversarial, you must have a zealous advocate fighting to achieve your goals and providing vital representation and counsel. Going without a lawyer in a contested divorce can leave you ignorant of your legal rights and allow the other party to take advantage of you.
Several factors can complicate California LGBT child custody agreements. Under state law, custody arrangements are to be made in the best interest of the child. Both same-sex parents are to be given equal treatment. Complications can arise due to statutes regarding "natural parents." If the child is biologically related to only one parent, such as in cases where the couple used donor sperm to conceive, only one parent may be considered a "natural parent." This can complicate custody proceedings and lead to one parent being favored. Since marriage equality is a recent development in the United States, the laws surrounding LGBT custody and divorce have been the subject of change in California. Because of complicating factors such as this, it is vital to have skilled legal representation when filing for an LGBT divorce in California.
There are also unique requirements to be eligible to file for an LGBT divorce in California. The typical condition is that one of the spouses has lived in the state for at least six months before filing for divorce. Exceptions to this requirement exist. For example, if one spouse has lived in the same county in which you plan to file for divorce for three or more months, you may still be eligible to file for divorce.
Contact a Manhattan Beach Divorce Lawyer for Help
If you and your spouse have decided to end your marriage, it is in your best interest to seek out a skilled and experienced Manhattan Beach  LGBTQ divorce attorney who can represent you in a variety of legal proceedings.
At [firm-name] we will fight to achieve your goals. Our firm can provide you with invaluable support, from negotiations to litigation. Our decades of family law experience has prepared us to take on even the most challenging of California LGBTQ divorces. To speak with a legal representative about your options, contact the Manhattan Beach LGBTQ divorce lawyers of the Law Offices of Baden V. Mansfield today at 310-546-5858.