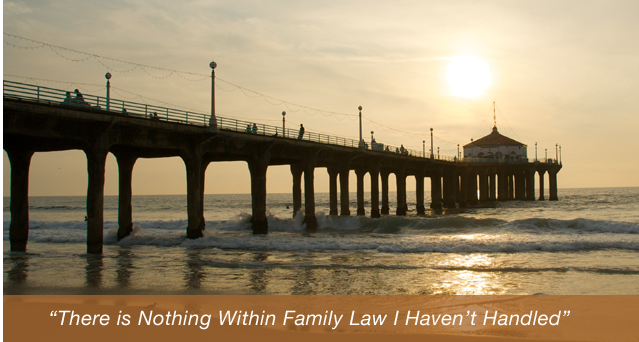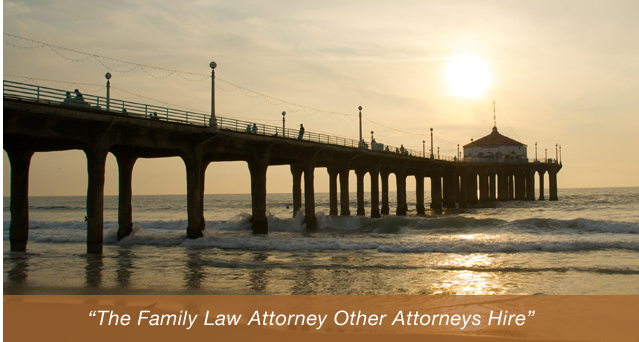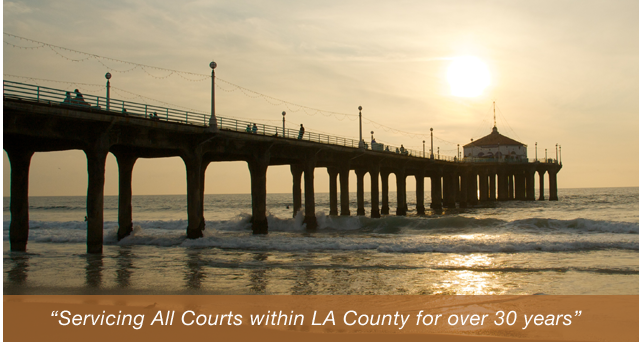 Manhattan Beach Lawyers for Child Visitation Rights After Paternity Testing
Whether you are a divorced parent or have a child with someone to whom you are not married, one of your most precious gifts is your relationship with your offspring. By the same token, your child or children undoubtedly cherish their right to have a loving relationship with you. If you have verified your paternity of a child or children, and the other parent or their family is keeping you from seeing your children, you have a right to remedy that situation.
The legal team at The Law Offices of Baden V. Mansfield has extensive experience in all areas of family law, including child visitation rights. Call us today at 310-546-5858 to begin the process of establishing or restoring a workable child visitation schedule.
It is in your child's or children's best interests for you to obtain the best legal representation if you have legally established your paternity, and your child visitation rights are being trampled on. Attorney Baden V. Mansfield has been practicing law for more than 30 years and utilizes his vast experience in civil litigation to concentrate on family law issues. He is a member of the Family Law Section of the Los Angeles County Bar Association and the South Bay Bar Association. Additionally, he holds the distinction of being licensed to represent clients before all the Courts of the State of California. A colleague rates him as the best Family Law attorney. Contact the Manhattan Beach paternity test lawyer of The Law Offices of Baden V. Mansfield today for a confidential consultation.
How to Verify Your Paternity in Order to Obtain Child Custody and Visitation Rights
How you establish that you are a legal parent of a child or children and, therefore, entitled to custody and visitation rights depends on the relationship you had with the mother.
In California, you may be presumed to be a legal parent if:
You and the mother of the child were married at their conception or birth
You tried to marry the child's mother when the child was either conceived or born, regardless of whether the union was legal at the birth
You married the mother of the child after they were born and consented to support the child or to have your name on the birth certificate.
You allowed the child to reside in your home and assumed the role of their parent, whether you are the biological father or not
If you are not married to the child's mother, you can establish that you are a parent by performing one of the following procedures:
Take a paternity test and obtain a court order by acting alone or by enlisting the assistance of a child support agency in your area
Voluntarily sign, along with the mother, a voluntary declaration of paternity or parentage, which establishes who the legal parents of the child are when the parents are not married to each other, and file it with the California Department of Child Support Services
Child Visitation Rights Are Guided by Your Physical Child Custody Arrangement
Once you have verified your paternity, you can go forward in establishing a custody and child visitation arrangement. There are two components to child custody. One is legal child custody, which refers to the parents' rights and responsibility to make decisions about important issues that affect the child/children. Examples are education, religion, and medical care.
On the other hand, physical child custody is about where the child/children of parents who have separated or divorced live. There are two types of physical custody in California: sole or primary physical custody and joint physical custody. If you are having child visitation issues, you are likely the non-custodial parent, but a joint physical custody arrangement can present issues as well.
If you and the other parent's arrangement is for sole or primary physical custody, the child/children reside with one parent and visit the non-custodial parent.
If your arrangement is for joint physical custody, the children live with both parents alternately. But the arrangement is not always 50-50. When the child lives with one parent more than the other, that parent may be referred to as the primary custodial parent.
What Happens If the Parents Fail to Agree on the Physical Custody and Child Visitation Order?
Ideally, you and your former spouse or significant other will collaborate on designing a custody and child visitation arrangement that you both feel is fair. Once the agreement is signed by the judge, it is an enforceable and binding court order. But if no agreement is reached, the following scenarios are possible:
If you and the other parent fail to agree on an arrangement, the judge will direct you both to a court-approved mediator.
If mediation does not result in an agreement, both parents must appear before a judge who will write the custody and child visitation schedule for you.
Alternately, the judge may appoint an evaluator to come up with a plan. Also, either parent may request an evaluation of the plan, but that may or may not be approved.
If either parent wants to change the recommended plan, they can petition the court to change it. That parent must have a very good reason for the change, as well as prove at a court hearing why the change should go forward.
The judge may appoint an attorney if either or both parties do not have legal representation to help them navigate the child custody and visitation order process.
What Can I Do If the Other Parent Refuses to Follow the Physical Custody and Child Visitation Order?
Sadly, one parent may not comply with the parenting time portion of the child custody and visitation order. If you possess a copy of the written order that outlines the visitation schedule, make sure you can access it. As long as you have this document, there are several ways to deal with the situation. You may:
Contact the police and request that they enforce the agreement.
Report the problem to your county district attorney's abduction unit and ask them to help.
File for a change in the parenting plan.
File a contempt action in court.
If you file a contempt action against the parent who is knowingly violating the visitation order, the court will direct them to adhere to the designated parenting time schedule. If they do not comply, they may incur civil or even criminal charges.
The decision to legally change the parenting plan or to file a contempt action can be complicated. It is advisable to have legal representation if you pursue either of these options.
Why Call Us to Handle Your Custody and Child Visitation Order?
The arrangement for custody and child visitation is often a thorny issue for parents who divorce or who do not live together. But one thing is constant: Everything that is agreed upon in the court order must always be in the best interests of the child/children. If you have questions about or problems with establishing paternity or with your custody and child visitation order once your paternity has been established, call our experienced legal team at The Law Offices of Baden V. Mansfield at 310-546-5858. You can also submit our contact form or email us requesting a confidential case evaluation. We specialize in all aspects of family law and are here to help you through any issues you may have in regard to child custody and child visitation.