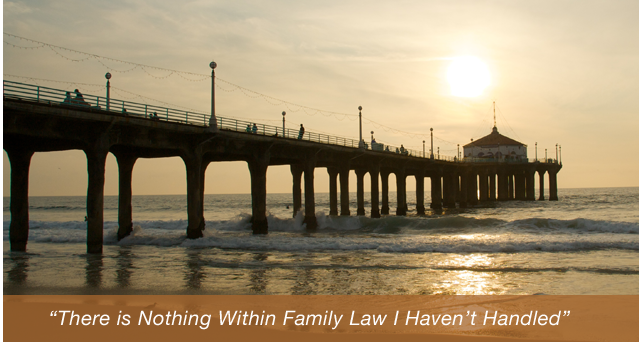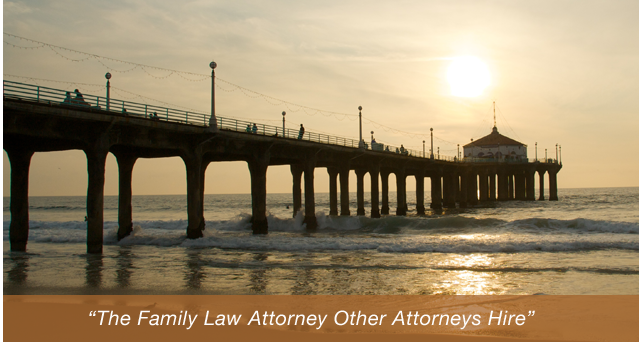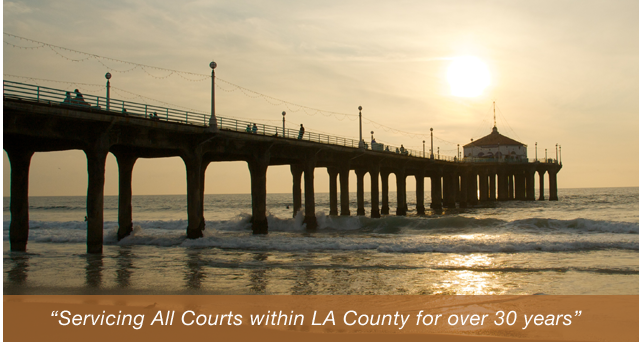 Manhattan Beach Alimony Lawyers
When a couple divorces, they lose the financial boost that had been gained through the combination of their assets and incomes. Remaining financially stable after the separation is the goal of many couples as they begin to secure financial independence, however this process can be a challenge. When one spouse is dependent on the other for security and stability, the other may be required to pay them alimony. This type of arrangement is designed to maintain the lifestyle of each spouse and help the couple make a smooth transition out of a marriage and into single life.
If you or someone you love is preparing for divorce or has questions pertaining to their current alimony arrangement, the experienced Manhattan Beach alimony lawyers at the Law Offices of Baden V. Mansfield can help. Contact us today at (310) 546-5858 to discuss your rights with a member of our legal team today.
Why Choose Us?
Divorce is a stressful life event that almost no one anticipates. When money and property are involved, it can be especially contentious. You and your partner have built a life together, and once a divorce is finalized, the court might temporarily require one spouse to provide spousal support to the other. This arrangement is required so that the lower-earning spouse can maintain the lifestyle they have become accustomed to during the marriage. A court will uphold any spousal support agreement you and your spouse have arranged as long as it meets the appropriate legal terms, but trying to come to an agreement that benefits the both of you can be a tricky process during this contentious time.
An alimony agreement may result in you receiving payment, making payments, or waiving alimony altogether. Regardless of what your alimony situation may be, you should speak with an experienced and knowledgeable alimony attorney to ensure you are getting a fair agreement. Without a lawyer, you may not be able to recognize an unjust imbalance between your actions and your spouse's. We are ready to help you through this complicated legal process. Our legal team will make it our mission to get you the most beneficial alimony agreement possible.
At the Law Offices of Baden V. Mansfield, we have been devoted to serving the Manhattan Beach community for years. We know that going through a divorce is stressful and emotional. We are here to provide you with the compassionate, knowledgeable legal counsel that you need to get through this challenging time and move on with your life.
Alimony Concerns
The assignment of alimony can have a long-term effect on the future of each spouse and it important to make sure that the agreement is beneficial to both parties. In order to help our clients, we are prepared to help with alimony issues involving:
Ensuring your financial stability and protecting your rights is critical. If you have any concerns about your alimony arrangement, do not hesitate to consult with a legal professional.
Duration of California Spousal Support
In California, the duration of alimony payments is often proportional to the length of the marriage. For a marriage lasting less than 10 years, a court will probably not require alimony for more than five years. On the other hand, for a marriage lasting longer than 10 years, a court usually won't have a set length for spousal support right at the time of divorce.
Alimony payments are rarely permanent even though spousal support is referred to as permanent in California. Even if spousal support was permanent, the support amount usually reduces gradually over time. Courts demand that the spouse looking to receive support has to make efforts to become self-reliant. If that spouse claims that they are unable to support themselves, they will need to provide evidence to the court to back up that claim. The only situations where alimony payments are truly permanent are when the spouse is disabled or too old to work.
Calculation of Alimony
The purpose of spousal support is to provide financial assistance from one spouse to the other after a divorce so that the lower-earning spouse can maintain the lifestyle they have come to know during the marriage. In California, courts will often use formulas to calculate alimony. These formulas will vary from court to court.
Even though the purpose of alimony is to maintain a certain standard of living, the overarching goal is to have the other spouse become self-supporting eventually. The first set of factors that courts look at are to what extent the supported spouse might be able to sufficiently maintain the lifestyle they have been accustomed to on their own. These factors include the following:
Any marketable skills
What the job market is like for those skills
Any time or expense that would be needed in order to become gainfully employed
Domestic duties in the marriage that prevented the spouse from working
If the unemployment hindered the supported spouse's earning capacity
The other set of factors relate to the fairness of an award. They include the following:
Any history of domestic violence
Tax consequences
An imbalance of hardships
Each spouse's needs
Duration of the marriage
Age of each spouse
The health of each spouse
Once an alimony order has been established, it can only be modified if there is a "change in circumstances" for one or more parties. The two most common changes are the improvement in the financial situation of the spouse receiving alimony or the significant loss of income on the part of the spouse responsible for paying. If you need to make a change to your alimony order, contact us to discuss the specific details of your situation today.
Contact Us
If you are going through a divorce and trying to figure out alimony, the Manhattan Beach alimony lawyers at the Law Offices of Baden V. Mansfield are here to help you move on and begin your new life. Let us help you resolve your alimony issues so that you can put this contentious portion of the divorce proceedings to rest. We strive to ensure that our clients have the security they need to move forward with their lives after their divorce. Contact a Manhattan Beach divorce attorney at (310) 546-5858, fill out a contact form, or chat with us live today.