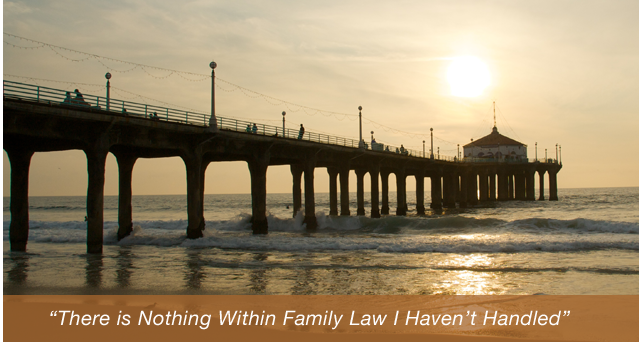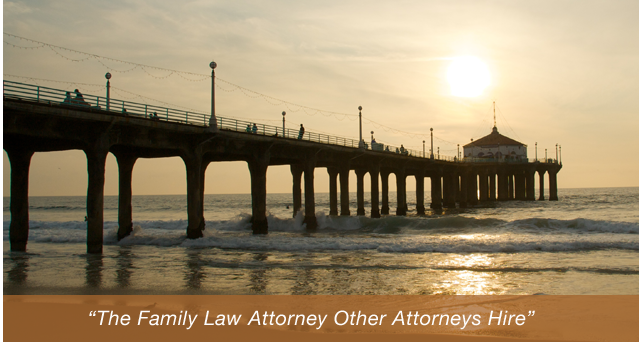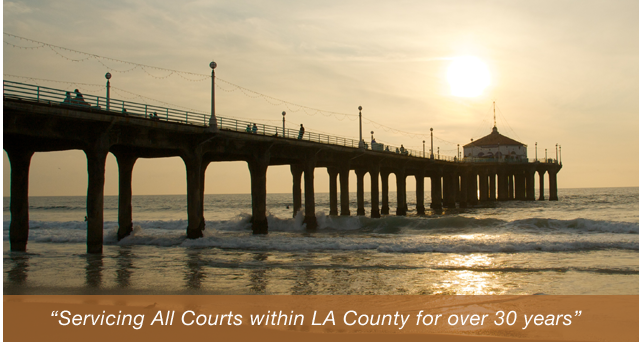 Manhattan Beach Prenuptial Agreements Attorneys
Prenuptial agreements are useful and necessary for many couples. When individuals wait until they are older or more established to get married, they may have assets that they would like to protect. Prenuptial agreements are a way to avoid confusion during a divorce and can help to minimize your losses if you and your spouse separate. Drafting a prenuptial agreement or seeking to enforce one in divorce requires capable legal assistance.
For over 30 years, people in the Manhattan Beach area and throughout the state of California have trusted the Law Offices of Baden V. Mansfield with the most private details of their relationships and finances in executing their prenuptial agreements. Attorney Baden V. Mansfield is a respected fixture in the Manhattan Beach legal community and is a proud member of the Family Law Section of the Los Angeles County Bar Association.
For the counsel and services of a skilled and experienced attorney, contact the Manhattan Beach prenuptial agreement attorneys at the Law Offices of Baden V. Mansfield at (310) 546-5858. We understand how important it is for your premarital assets and interests to be protected.
Do I Need a Prenuptial Agreement Lawyer?
Prenuptial agreements are legally binding documents that can have a lasting impact on your long-term financial stability and the rights of your spouse. Prenuptial agreements are not a solution for every couple, but in many situations, they are necessary to determine the division of assets, make distinctions between separate and marital property, protect family property or businesses, and specify alimony payments should your marriage end in divorce.
Only an experienced family law attorney has the skills needed to address all of these vital details in a prenuptial agreement. In fact, if you choose to try to create a prenuptial agreement without an attorney's help, you will be barred from including some information, such as information about alimony payments, and you may invalidate the agreement altogether. If you choose not to hire a lawyer, you will have to complete other requirements, making the process much more confusing and stressful than it needs to be.
Attorney Mansfield will handle all of the details of your prenuptial agreement so that you can focus on the excitement of your upcoming marriage. He will meet with you to discuss your legal questions and concerns, determining the type of prenup that best fits your family and financial situation. Attorney Mansfield wants to make sure that you enter your marriage with peace of mind and a substantial prenuptial agreement.
Why Choose the Law Offices of Baden V. Mansfield?
If you're looking for a prenuptial agreement attorney in Manhattan Beach, you have many options. Unfortunately, not all family law attorneys have extensive experience along with the skills necessary to draft detailed prenup agreements that address each couple's unique situation. Some factors that make Attorney Baden Mansfield stand out include:
Experience: Attorney Mansfield has been practicing family law in California since 1979 and is skilled at analyzing the complicated financial situations that arise as couples merge their lives through marriage. He uses the skills and knowledge he has gained through his lengthy and successful career to protect the assets of his clients.
Local Knowledge: As a local attorney, Baden V. Mansfield has an awareness of the questions and concerns of his current and potential Manhattan Beach clients. Attorney Mansfield graduated from Loyola Marymount University and obtained his law degree from the University of San Fernando Valley. He is a member of the Los Angeles County and South Bay Bar Associations and is well-known in the local legal community.
Results: Our firm has a record of success handling a variety of family law cases for satisfied clients. From working to locate the hidden assets and income of a spouse to preventing a client's ex-spouse from permanently relocating out of state with their children, Attorney Mansfield gets results in the toughest family law situations. Clients recognize his results-driven approach and have applauded his ability to protect his clients' rights and interests.
If you're in Manhattan Beach or the surrounding areas and would like to discuss the benefits of a prenup, reach out to the Law Offices of Baden V. Mansfield today to schedule a confidential consultation.
How We Can Help
Prenuptial agreements are designed to suit each couple's unique situation. These arrangements address the assets, property, and rights of each spouse and often address issues such as:
Prenuptial agreements can include provisions about any financial matter, both throughout the relationship and in the event of divorce, as long as your agreement does not violate any laws. Prenuptial agreements generally cannot specify anything about child custody or visitation, as the court will always have final say in these arrangements to ensure the best interest of the child.
Almost without exception, a couple is likely to have a much more contentious relationship at the time of a divorce than prior to the marriage. This makes it much easier to resolve concerns regarding premarital assets and circumstances before the marriage rather than afterward. Prenuptial agreements are intended to help couples take necessary steps to protect themselves in the future. They are a practical way to minimize potential complications and offer a form of security to a couple as they prepare for marriage.
Contact Us
Wanting a prenuptial agreement doesn't mean your marriage will end in divorce; it just says that you want to protect yourself and your assets if the unexpected occurs. It's essential to be prepared for the future so that you can enjoy your life with peace of mind today. Manhattan Beach attorney Baden V. Mansfield has worked to help clients in prenuptial agreement matters for over 30 years. If you or someone you love would like to arrange a prenuptial agreement or discuss the details of your arrangement, contact the Manhattan Beach prenuptial agreement attorneys at the Law Offices of Baden V. Mansfield by calling (310) 546-5858.