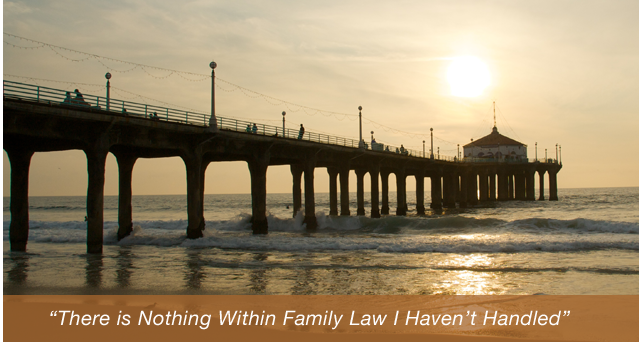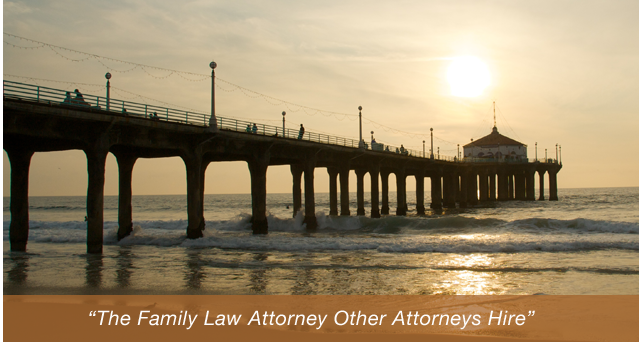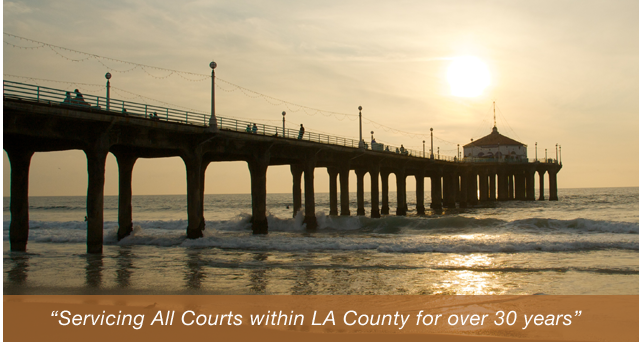 Manhattan Beach Domestic Partnership Attorneys
In California, a domestic partnership is a legally recognized union between two people. If the couple decides to separate, they must have it officially dissolved. Issues pertaining to alimony, property division, and child custody may be relevant for this type of process, so retaining the support of an experienced lawyer is important in protecting the stability of your future.
If you or someone you know is preparing to end a state-recognized union, contact the Manhattan Beach domestic partnership attorneys at the Law Office of Baden V. Mansfield at (310) 546-5858. We can help you sort through the complex issues that surround a separation and simplify this often frustrating process.
Do I Need a Lawyer?
Each couple has a unique situation that must be addressed when separating their lives from each other. Fortunately, an experienced family law attorney can help you make sure that your separation arrangements are agreeable and that your financial future is stable. Many domestic partnership dissolution issues pertain to tax questions. Federal tax laws do not acknowledge domestic partnerships, so money paid based on support agreements after the separation may not be tax deductable. A qualified legal professional will be able to help you understand how this unfortunate catch can affect your future.
Why Choose the Law Office of Baden V. Mansfield to Handle My Case?
If you are taking steps to end a domestic partnership, you will want to hire an attorney you can trust to help you through the process. At the Law Office of Baden V. Mansfield, we have been advocating for clients throughout California since 1979. Attorney Mansfield has focused most of his practice on family law, meaning he has the knowledge and skills to resolve your case in a satisfactory way. He is skilled in the art of negotiation, but at the same time, he is not afraid to take your case to court if that is what is necessary to get you the result you need.
Types of Cases We Handle
At the Law Offices of Baden V. Mansfield, we can help you with a variety of issues related to domestic partnerships, including:
Dissolution: When domestic partners decide to end their relationship, they must go through the process of dissolution. Doing so will put you and your partner back into the status of unpartnered persons without the rights and obligations that registered domestic partners have. Dissolution involves dividing up community property and obligations between the partners and typically cannot be undone.
Alimony: Whether you have a claim for support or are in a position where you need to pay support, we can assist you in protecting your interests.
Property division: Property owned with your partner and property you own separately will be treated differently, and we will help you understand your rights.
Child custody: When domestic partners share children, we are here to help you with custody matters.
If you have a domestic partnership issue not listed here, we may still be able to help you. Contact us today to find out.
Frequently Asked Questions About Domestic Partnerships
When domestic partners choose to end their relationship, they may have lots of questions about the process. We have provided some answers to frequently asked questions below. If you have questions specific to your case, please call us today at (310) 546-5858.
How is a domestic partnership in California dissolved?
Most domestic partnerships are dissolved by filing a Petition for Dissolution of Domestic Partnership in the California Superior Court. A request to dissolve both a domestic partnership and a marriage can be made in one petition. In specific circumstances, filing a notice of dissolution is satisfactory to end a domestic partnership.
What is community property?
Community property is a term for all the property and items that partners in a domestic partnership have obtained together after they entered the union. When terminating a domestic partnership, the starting point is to divide community property equitably. Community property includes earnings from both partners after the date of the domestic partnership but prior to the date of separation (when one party tells the other person they want to end the partnership). A written property settlement agreement between the partners may alter each person's rights to community property. Any questions about whether a property is community property or how it should be distributed can be answered by an experienced attorney.
What is separate property?
As opposed to community property, separate property generally is everything that a partner either owned before entering into the domestic partnership or income or interest on that property. Typically, separate property includes property received as a gift or inheritance and anything received after the date of separation.
What are community obligations?
Just as domestic partners have property that is considered community property, certain debts are community obligations. These obligations are incurred during the partnership and prior to the date of separation and include any amount still owed on debts taken out by either partner during the partnership. In most circumstances, it does not matter if the debt is only in one partner's name, it will still be considered a community obligation.
What is fair market value?
Community property is valued based on fair market value. The fair market value of all community property is added together to determine the total. Money in bank accounts and investments is valued at exact dollar amounts. However, the value of all other property is estimated based on the amount that would be obtained if those items were sold to a stranger by a typical sales method, such as online or at a garage sale. Fair market value is what you could expect to be paid for the items now, not what they originally cost or how much it would necessarily cost to replace them. Looking at advertisements for similar items is a way to determine fair market value. Separate property is valued in the same way.
What is a property settlement agreement?
A property settlement agreement is a written agreement by both partners that determines how community property will be divided once the partnership is dissolved and how much of the community obligations each partner will be required to pay.
Contact Us
At the Law Office of Baden V. Mansfield we are prepared to help you work through all kinds of separation issues. Do not hesitate to contact our offices at (310) 546-5858 to discuss your rights with one of our compassionate lawyers today.