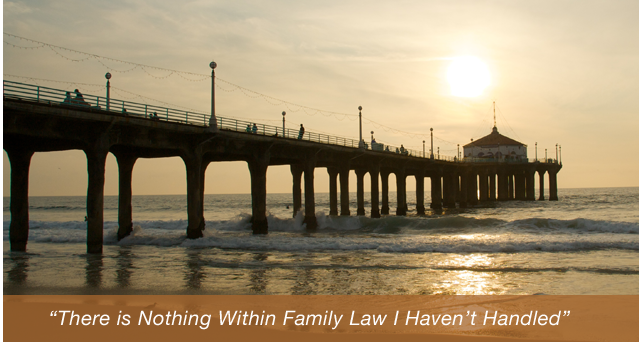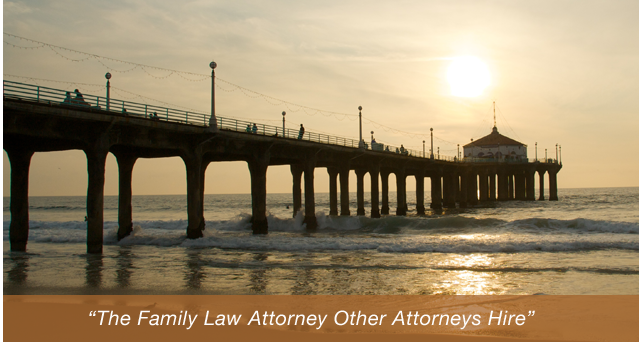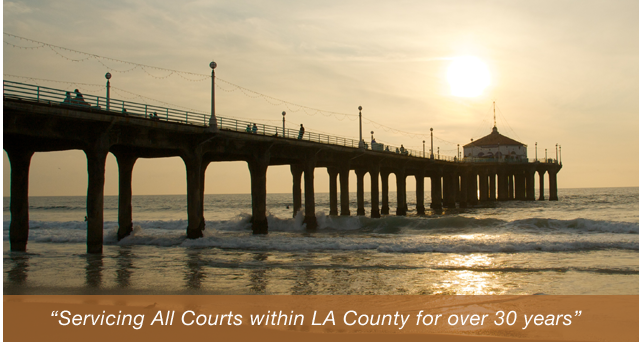 Manhattan Beach Property Division Attorneys
Couples that choose to dissolve their marriage are often faced with complex legal procedures that must be completed before the divorce can be finalized. One of the most critical steps in a divorce is the division of property, although this matter can be immensely complicated to work through. With the assistance of an experienced family law attorney, you and your spouse can reach an agreement regarding your assets.
The Manhattan Beach property division attorneys at the Law Offices of Baden V. Mansfield are prepared to fight for your rights during a divorce. If you or someone you love would like to consult with a lawyer about your divorce, contact a member of our qualified legal team at (310) 546-5858.
Why You Need Representation
Property division is an aspect of divorce proceedings that requires great attention to detail. You will need to keep track of debts, deposits, transactions, and make sure that your property is appropriately divided. It will take a great deal of time, effort, and knowledge of the law to get you what you rightfully deserve in the divorce. It's always best to consult with an experienced family law attorney on these types of matters. Going through a divorce is difficult enough, and you do not want to be left without property you deserved when all is said and done.
Another reason to consider legal aid is the stressful and contentious nature of divorces. No matter how good things may seem, it is always possible that the parties will start fighting. These fights could lead to confusion and could make the process of property division more difficult.
At the Law Offices of Baden V. Mansfield, we have attorneys that have years of experience and whose job it is to keep track of the property. We can act as a third party to work efficiently towards your property division goals. You do not need to do all the work on your own, just give us a call at (310) 546-5858.
Why You Should Choose the Law Offices of Baden V. Mansfield
The attorneys at Law Offices of Baden V. Mansfield have dedicated our lives to the practice of family law and our clients. Our founder, Baden V. Mansfield, is an excellent example of the quality of our representation. With over 30 years of experience, Baden Mansfield has the skills and insight needed to deal with the complex issues surrounding family law. He has the experience necessary to deal with complicated financial situations and works tirelessly to get his clients the outcome they want. If you wish for competent and dedicated representation in your property division issues, then choose the Law Offices of Baden V. Mansfield.
Property Division Issues
The variety of properties and assets that are divided between divorcing spouses can range from homes and cars to pets and decorations. Moreover, the debts held by a married couple will also be subject to division. A skilled and experienced attorney can help you to protect your interests in your divorce, as they will vigorously fight to ensure that property which is rightfully yours remains so. We assist our clients with:
California is one of the few states that recognize community property. During divorce proceedings, the courts divide all assets and the debts attached to them into community property and separate the property. In California, community property is divided equally so that each spouse receives property with the same net value. If the property qualifies as separate property under the law, it goes to the spouse who owns it. If property is improperly classified, courts will correct the mistake by forcing the spouse that has benefitted from the error to surrender either property or money to make the division equal.
Community Property
Community property is property that is owned jointly by both spouses. This includes anything purchased during the marriage, as well as most income earned during the marriage. Each spouse will have a 50% claim to all community property, and it will be divided so that each spouse gets an equal amount during the divorce proceedings.
When community property is divided, debts are divided along with it. The debts will stay attached to the object they are related to, like a car or a house. Debts are considered when calculating the total value of the property. For example, a $300,000 house with a $200,000 mortgage will count as a $100,000 asset. Debts and assets can be a useful tool for negotiations with the other party and will be a point of negotiation when deciding who will get what. The attorneys at the Law Offices of Baden V. Mansfield will keep track of assets and debts to make sure that you get what you want.
Separate Property
Separate property is property that is owned by one spouse in the marriage. At divorce, the separate property remains with the spouse who owns it. In California, separate property includes the following:
Property gained before marriage
Property gained after separation but before the divorce
Property gained after the divorce
Property gained by gift or descent (inheritance)
Money set aside as personal funds
Items purchased purely with separate funds
Income from a separate property (like a rental home)
It is essential to understand what separate property is so that you can identify what you might be able to retain during your divorce proceedings.
Important Concepts in Community Property Law
There are a few concepts that go along with community property law that are important to understand when you are dealing with property division. The first is the community presumption. This is the presumption that all property acquired during the marriage is community property. If you want to show that something is your separate property, you must prove it. If you can't prove it, then the property is presumed to be community property and will be divided. You can prove something is separate property in one of the following ways:
Proving that the property was acquired before the marriage
Proving that the property was gained by gift, devise, or descent
Showing that the property was purchased with separate funds
Showing that the funds were income from a separate property
The next concept is co-mingling. If community property and separate property are mixed in such a way that they cannot be separated or distinguished, then the whole mixture is considered community property. For example, if you have a bank account with $5,000 of your separate funds and you add $5,000 of community funds, all $10,000 will be considered community property and will be divided. Detailed accounts need to be examined to make sure that property is properly classified.
The final concept is reimbursement. If community property is spent to improve separate property, the separate property remains separate. However, the spouse that does not own the separate property will have a claim for reimbursement because part of their property was used up to improve something they have no claim to. For example, if your spouse has a car that is separate property, and they spend community funds to improve or repair it, you will have a claim for one-half of all the community funds spent.
These concepts can be confusing, but they are vital to making sure that the property is properly classified so that it can be properly divided. Fortunately, you do not need to deal with these confusing issues by yourself. The Law Offices of Baden V. Mansfield can represent you, and our experienced attorneys will handle the complex issues of property classification. We will work tirelessly to make sure the property division process goes smoothly for you.
Contact Us
The experienced Manhattan Beach property division attorneys at the Law Offices of Baden V. Mansfield are prepared to work with you to reach agreements and make arrangements for all your divorce needs. Do not allow your spouse to seize what is rightfully yours or to avoid his or her responsibility for outstanding debts. Contact our offices at (310) 546-5858 to discuss you case with a knowledgeable lawyer today.