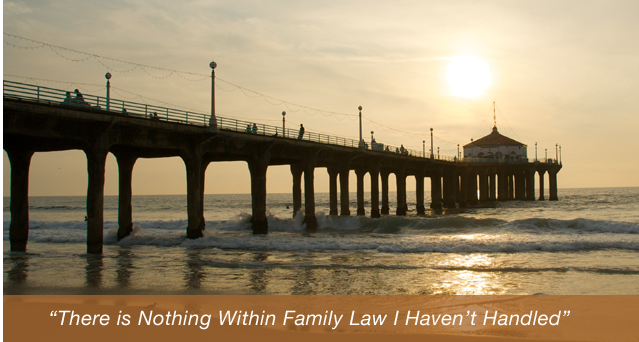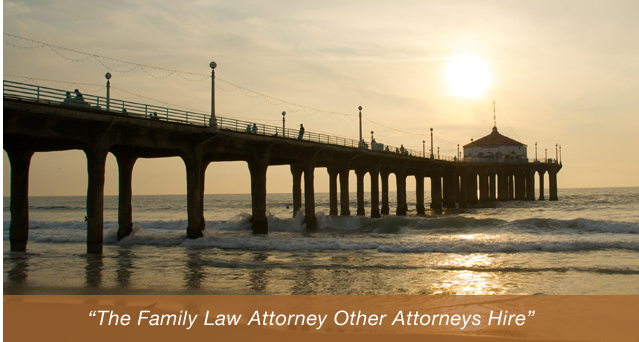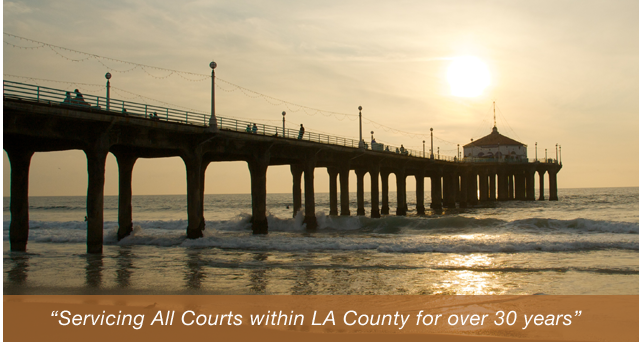 Manhattan Beach Modifications to Child Support Agreements
One of the most complicated parts of a divorce is likely to be the process of reaching a child support agreement. When a court determines the amount that the non-custodial parent is required to pay every month in child support, he or she considers many different factors so the child or children get enough financial support to cover education, medical, and other needs. These decisions are made based upon the facts present at the time of the divorce, but these circumstances may change with the passage of time.
If you believe that a change in your circumstances or those of your former spouse might warrant an adjustment to the current arrangements, it is important to speak with a Manhattan Beach custody lawyer. Contact the Manhattan Beach modifications to child support agreement lawyers at the Law Offices of Baden V. Mansfield at 310-546-5858 to discuss your legal options.
Factors in Support Agreement Modifications
In many cases, the non-custodial parent's financial situation may change either from a raise or possible layoff. In some other cases, the child may need unexpected medical care and therefore a larger amount of support. Our team of attorneys is dedicated to helping you every step of the way and qualified with handling a variety of cases including:
Other possible reasons for seeking a change to a child support order include, but are not limited to:
One parent becoming incarcerated
One parent having another child from another relationship
Significant changes in the amount of time the child spends with each parent
Increased childcare costs
Increased educational costs
Any of the factors used to calculate child support has changed
The most important thing to remember at this time is that the best interest of the child must be the primary concern and that you must handle all of these matters through the appropriate channels. Simply negotiating with your former spouse or making adjustments to payments without notice may lead to being held in contempt of court.
When parents are able to reach their own agreement on changes to child support, they can simply write it up as a stipulation and present it to a judge to have him sign and make the new child support order. If there is a disagreement about modifications to a child support order, then one parent will have to file a motion with the court requesting a change.
Child support payments are automatically suspended when a person with a child support obligation is imprisoned for more than 90 days. Child support payments will only be stopped after the first 90 consecutive days of being imprisoned, and payments will begin again at the same amount after the person is released.
A person must ask the court to change a child support payment if they are not working or will not be able to afford child support payments before going to jail or being institutionalized. Child support payments will not be suspended if a person still the financial ability to pay child support while they are imprisoned, they were imprisoned for domestic violence against the person they are paying child support to or against the child, or they were imprisoned for failure to pay child support.
Frequently Asked Questions About Child Support Modification
If you are in need of assistance modifying a child support agreement, don't hesitate to reach out to [firm-name] for help. We've provided the answers to these frequently asked questions, and we'll be ready to discuss the specifics of your situation when you call [phone-number].
If the other parent received a raise they did not tell me about, can I seek a retroactive child support order?
Under California Family Code § 4009, an original order for child support can be made retroactive to the date of filing the petition, complaint, or another initial pleading. When a parent ordered to pay child support was not served within 90 days after filing and was not intentionally evading service, the child support order cannot be effective any earlier than the date of service.
As far as child support modifications go, the changes to a child support order will only be effective beginning on the date that a motion seeking modification is filed. In other words, a judge will not be able to order a person to make any payments for the period before a motion is filed, so it is in your best interest to ensure that you seek a child support modification as soon as possible. 
I have a short-term emergency, can I change the child support order temporarily?
Child support modifications can be permanent or temporary. Temporary modifications may be granted in numerous temporary situations, such as one parent losing a job but expecting to work again or a temporary medical emergency. Temporary modifications remain in effect only until the change in circumstances is resolved. Other major life changes, such as a parent remarrying, becoming permanently disabled, or facing a dramatic cost of living increase, will result in permanent modifications to child support orders.
How do I prepare for child support order modification hearing?
 When you are the parent seeking a change in a child support order, you are going to need evidence to support the reason for a modification to the order. Your evidence could include a pay stub, a notice of termination, a copy of an unemployment check, or a tax return. Certain kinds of electronic information could also be permissible, such as screenshots of a parent's Facebook or LinkedIn profile indicating a new job.
Evidence could also include witness testimony. You will want to work with an experienced attorney so you can have the most compelling evidence possible to present in court, as judges do not modify child support orders simply because a change is requested. These need to be based on a legitimate change in circumstances.
Contact Us
At the Law Offices of Baden V. Mansfield, our Manhattan Beach modifications to support agreements lawyers are prepared to help you every step of the way. Contact one of our legal representatives today at 310-546-5858.