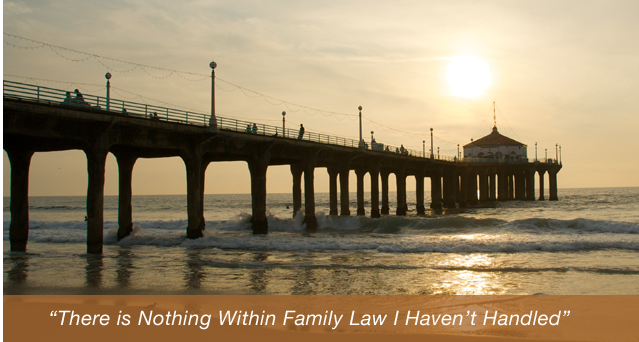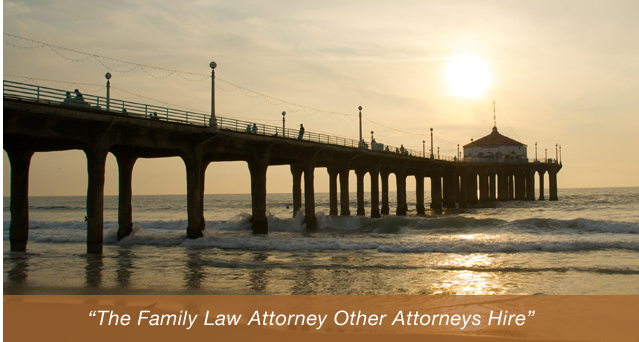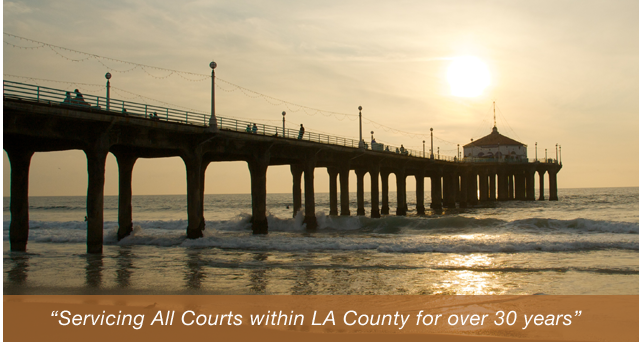 Manhattan Beach Increasing Child Support Attorneys
If you have children, you and your spouse will have to negotiate child support payments as part of your divorce proceedings. Typically, the non-custodial parent will have to pay a specified amount of money every month to the custodial parent to provide for the child's needs. Even though child support payments are generally straightforward, disagreements may arise, and as the financial situation of one parent changes, it may be appropriate to seek adjustments to the terms of the child support arrangements.
If you believe that the child support payments you are receiving are insufficient or do not match your current circumstances, you may wish to pursue a modification of the terms. You need a qualified legal representative on your side in this effort. Contact the Manhattan Beach increasing child support attorneys at the Law Offices of Baden V. Mansfield by calling 310-546-5858 to schedule a free consultation to discuss your legal options.
Reasons for Increased Payments
There are a number of reasons why it may be prudent to request an increase in the amount of support being paid to your child, but it is important that you handle this through the appropriate channels, as these modifications must be made by the court. The following are some of the potential reasons for payment increases:
Custody modifications: Has there been a change in custodial or visitation schedule? Do you now spend more time with your children? In California courts, the time you spend with your child is referred to as "timeshare," "custody percentage," or "custodial timeshare." The amount of time a parent spends with a child is an important factor in determining child support payments. For the most part, the parent who spends less time with their children will often pay more in child support payments. Custodial arrangements during holidays, or summer vacation when children are out of school, also influences the amount of child support payment obligation. If you now find yourself with increased custodial timeshare (and thus increased responsibility), you may be entitled to receive an increase in child support payments.
Non-custodial parent has a significant increase in salary: California uses a complicated formula to calculate the amount of child support that each parent must pay. Factors in the formula include the custodial time a parent spends with their child, their income, tax breaks, and tax obligations. Therefore, any change in salary has the potential to significantly change child support payments. This is especially true if the non-custodial payment has had a significant increase in their income as the result of a promotion or job change.
Custodial parent has salary decrease or loses job: As mentioned above, child support payments are determined by many factors, but income level and custodial timeshare are especially important. If you are the custodial parent and have lost your job, or have had a salary cut, or reduction in work hours if you are an hourly employee, you now find yourself in an unfortunate position. You still have the majority of the responsibility for your children, but now, at the same time, you have reduced financial resources. If this is your situation, you have grounds to pursue an increase in child support payments.
Child has new needs that were not present during negotiations: Does your child now have new medical needs that did not exist at the time of initial child support negotiations? Have their academic needs changed? Nothing is more important than taking care of the needs of your child. Life brings about many changes. If current child support payments are not enough to cover the needs of your child, it might be time to seek an increase in child support.
A skilled and experienced Manhattan Beach child support attorney can help you to seek the adjustments to your current child support agreement you feel are necessary for the care of your child.
Things to Consider When Pursuing an Increase in Child Support Payments 
Pursuing an increase in child support payments is not a decision to be taken lightly. The other parent may challenge that an increase in child support is needed at all. It is recommended to be specific; carefully specify why you are seeking an increase in child support payments, how an increase will benefit the child, and how staying at current levels will negatively affect your ability to adequately care for your children. If you are seeking an increase because circumstances have changed, such as a decrease in your pay, be prepared to show evidence of those changes.
There's also the question of determining if the changes are enough to warrant an attempt to seek more child support. Changes, such as a parent's increased salary, do not necessarily mean that child support will be increased. The modification to the monthly child support payment must be a minimum of $50 or 20% of the current amount, whichever is less. To determine if there will be enough of a change in child support, or if your current circumstances entitle you to an increase in child support payments, it is best to consult with a lawyer experienced in child support cases in California.
Steps for Requesting an Increase in Child Support Payments
Requesting an increase in child support payment is a legal process that involves the courts. There is specific paperwork to be filed and steps to be taken. Outlined below are the steps involved in seeking a child support modification:
Completing the initial legal forms: There are two forms that must be filed with the courts. One form is called the Request for Order. What this form does is formally request the court to schedule a hearing regarding changing the orders of your case. The second form is either the Income and Expense Declaration form or its more simplified version, the Financial Statement (Simplified) These documents gather information about your financial situation. The form you can file is determined by the specific circumstances of your case.
Have forms reviewed: The two forms above must be reviewed either by the county's family law facilitator, or by an attorney. The family law facilitator reviews the paperwork to make sure everything is filled out correctly. An attorney can also conduct this review and offer other legal services if you choose to use the attorney for parts of or the entirety of the case.
File forms and receive court date: The forms must be filed with the court clerk. The clerk then sets up a court date. There may be filing fees.
The other parent is served the paperwork: Someone aged 18 or older who is not you must serve the legal paperwork, which includes the Responsive Declaration to Request for Order form and an Income and Expense Declaration form to be completed by the receiving parent. If the local child support agency (LCSA) is involved, they must also be served. The paperwork can be mailed, but by the server, not by you. The parent (and LCSA, if applicable) must be served this paperwork at least 16 days before the court date, so remember to add in mailing time if your server is serving the paperwork via mail. The server then fills out the proof of service form, which you then file with the court.
Court hearing: After all the required legal paperwork is filed and all relevant parties are served, the court hearing may begin. You can also ask the family law facilitator or an attorney to mediate the case before the court date. If an agreement is reached, a court order is filed. If an agreement is not reached, you will then present your case in front of a judge.
Remember that if you do not have to go through the above process alone, our experienced child support lawyers are here to help every step of the way.
Contact Us
Do not delay, as your child's needs should always remain a priority. Contact the Manhattan Beach increasing child support attorneys at the Law Offices of Baden V. Mansfield at 310-546-5858 and take control of your future.