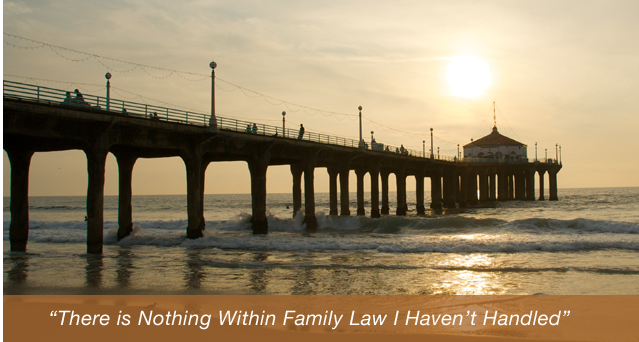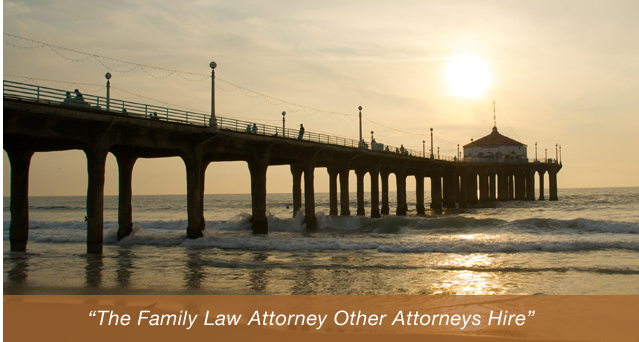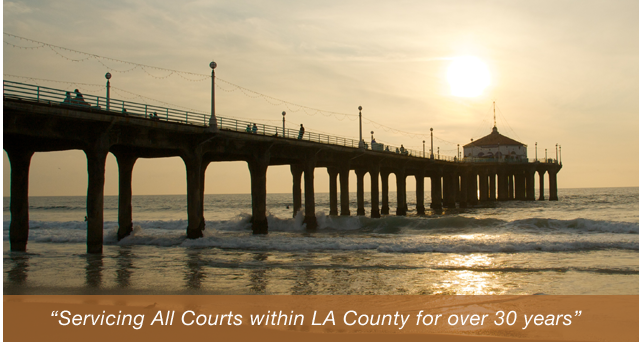 Manhattan Beach Mediated Divorce Lawyers
When couples who file for divorce want to avoid the drawn out and often costly legal battle that accompanies a contested divorce, they may wish to seek the assistance of a divorce mediator. A divorce mediator works with the couple to discuss and draw up all legal agreements regarding child custody, child support, alimony, and the division of assets or debts. This venue allows both parties to express their concerns and desires without animosity.
This can be a very trying time in your life and we are here to help. To schedule a free consultation with a professional legal representative, contact the Manhattan Beach mediated divorce lawyers at the Law Offices of Baden V. Mansfield, at 310-546-5858 today to discuss your legal options. We will help you to identify the course of action that is right for your unique situation.
Do I Need a Mediated Divorce Lawyer?
If you and your spouse are looking for a way to resolve the important issues that naturally must be dealt with in divorce, an experienced mediator could help you divide all of your assets and draw up divorce documents. There are many advantages to mediated divorce, possibly the biggest of which is that it typically leads to less animosity between the two parties because it gives you the opportunity to compromise. It also gives you more control over the proceedings, because the two of you get to make decisions for yourself rather than leaving it up to a judge. Divorce is an upsetting and complicated time for everyone involved, and mediation can help make that process a little easier.
One of the perks of having a mediator is that rather than giving legal advice to their individual clients as divorce attorneys would do, they empower their clients to advocate for themselves and make their own decisions. Because there is only one attorney involved in the mediation process rather than two attorneys representing their clients, mediation can be a cheaper divorce option. Mediated divorces also tend to be completed faster than traditional divorce proceedings, with most being finished within two to six months. No matter how much you and your soon-to-be-ex-spouse believe thatcollaborate,aborate , it is a good idea to have a mediator in the room to help you productively settle any disputes that may arise. That way, the conversation stays constructive, you are more likely to reach a compromise in less time, and there is someone with legal knowledge who can codify any decisions you make together into the conditions of your divorce.
Why Should I Choose the Law Offices of Baden V. Mansfield?
Baden Mansfield is an extremely experienced and talented family law attorney who has been practicing since 1979. In his four decades of legal experience, Mansfield has seen practically every marital issue under the sun, and he has learned how to handle the complicated issues that can arise out of divorce cases. He is especially adept at handling complex financial situations that may come about when partners decide to separate, and he has also handled cases involving sexual and physical abuse, domestic violence, real estate feuds, business valuation, child custody, and prenuptial agreements. With as long as he has been in the field, almost nothing can surprise him anymore, which is why he is the right person to mediate your divorce proceedings.
In testimonials from satisfied clients, Mr. Mansfield is described as professional, prepared, and proficient. People say he helped lessen the stress brought on by their divorce, and that his sincerity, honesty, and calm demeanor allowed them to trust him to sort out some of the most intimate details of their lives. He is fair, kind, and makes people feel listened to. He loves serving the population of Manhattan Beach, and always does everything in his power to make divorce proceedings as pain-free and stress-free as possible. No divorce is going to be one hundred percent amicable, but Mr. Mansfield does his best to ensure that both spouses are satisfied with the division of assets and the other agreements they come to. His goal is to maintain and preserve some aspect of the relationship between ex-spouses so that they have the possibility of compromising on anything that may arise in the future.
Mediation is also a specialized form of law. It requires a very specific skill set, one that doesn't necessarily come from a basic legal education. The ability to be completely neutral in stressful situations, especially when you might feel strongly one way or another, is very difficult to do. Divorce mediation attorneys have to know when to bite their tongue, when to intervene, and how to diffuse anger. They also have to be knowledgeable about the financial aspects of divorce. Mr. Mansfield has been practicing law for forty years and is worthy of being trusted with the responsibility required of this position.
We understand that divorce is uncomfortable and that you may not wish to hash out all of the details of your private lives with a stranger. However, those details would likely come out during a trial in a much more public way. If you choose to settle your divorce by means of mediation, there is a much higher probability of keeping your private lives private. We promise to treat any information you give us with complete confidentiality and professionalism.
How We Can Help
Even if a couple mutually decides that divorce is the right move for them, dealing with the division of property and many other aspects of the divorce process can be difficult without the intervention and guidance of a third party. Some advantages of divorce mediation include:
Confidential consultation
Couples have more of a say in the process as opposed to the court
Cheaper compared to other forms of litigation
Less likely to produce a fractured relationship which will complicate child custody arrangements later
A divorce mediator is an attorney who is trained specifically to help divorced couples compromise on the conditions of their separation. The difference between having a mediator versus the more traditional method of divorce is that a mediation attorney does not take sides. In traditional divorce scenarios, each spouse hires their own attorney, and those attorneys advocate for their own clients and negotiate with each other to come to a mutually acceptable agreement. A divorce mediation attorney works for both parties involved, and they are completely neutral. They participate in the discussion, but they do not have the power to make a ruling for the couple– the couple gets to make their own decisions. This is different from arbitration, where the attorney serves as a judge and makes a ruling.
Divorce mediation eliminates the need for heated arguments or court dates while also giving the couple the freedom to speak and compromise. A professional divorce mediation lawyer can help you to seek and obtain a desirable outcome in your divorce proceedings.
Contact Us
If you are going through a divorce, you shouldn't have to add the additional stress of a divorce trial if it isn't completely necessary. Oftentimes, divorce cases can be settled out of court with the help of a mediation lawyer who knows how to look at very emotion-filled situations with as much objectivity as possible. Mediation lawyers help facilitate discussions between ex-spouses so that you have more of a say in the outcomes and there is the possibility for compromise. They will also help draw up all of the necessary divorce documents and will help keep everything in order, which gives you one less thing to worry about. Allow us to help you settle your divorce with kindness and respect, so the two of you are still on speaking terms if additional issues, such as custody of your children, arise in the future.
At the Law Offices of Baden V. Mansfield, our Manhattan Beach divorce mediation lawyers will help you at every step of the process. Contact us today at 310-546-5858 to discuss your present circumstances with a compassionate and experienced attorney.