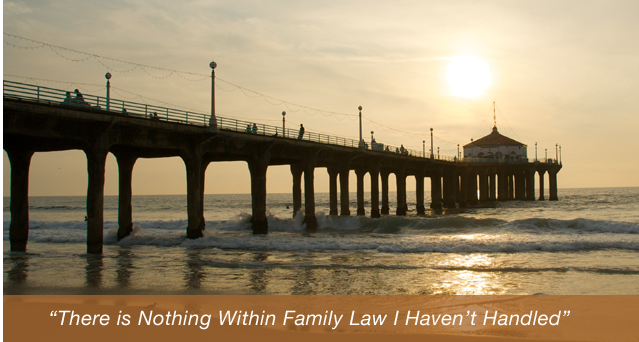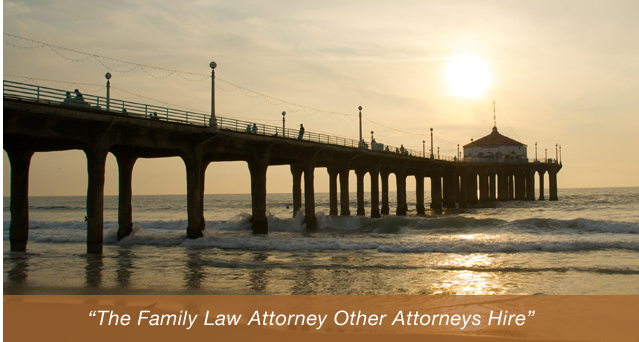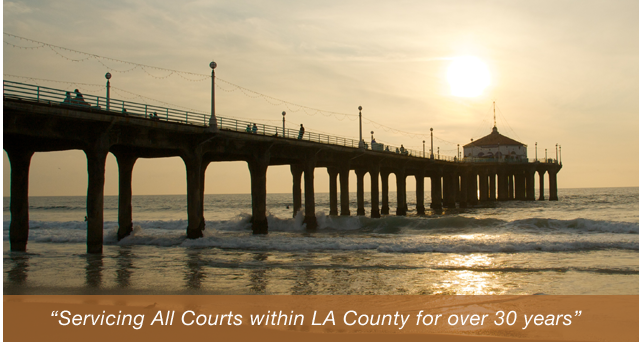 Division of Assets in Prenuptial Agreements Attorneys
While love is an amazing thing and getting married is an exciting time in anyone's life, you have to consider your future. It's easy to plan for your future together, but you would also be best served to consider what your future could look like if your marriage were to be unsuccessful.
If you and your spouse ever got divorced, it could be devastating, and the process of finalizing a divorce can be incredibly difficult when you have to sift through how you will divide your assets.
A prenuptial agreement could stipulate how everything would be divided between the two of you. This could prevent disagreement, extended legal proceedings, and grief if your marriage ends in divorce. A skilled prenuptial agreement attorney can help you review the possibilities and make sure you're protected.
To speak with an experienced prenuptial agreement attorney, call the Manhattan Beach prenuptial lawyers of Law Offices of Baden V. Mansfield at (310) 546-5858 today or reach out to us online.
Division of Assets
Assets are any property that has value. Examples include:
Cars
Houses
Retirement accounts
Bank accounts
Stock portfolios
Businesses
In the event of a divorce, assets are divided based on when and how they were acquired.
Any assets that were acquired before marriage are considered separate property. Only the person who acquired the separate property has a right to it. Any assets that were acquired during the marriage are community or shared property (with some exceptions regarding how the assets were acquired). Both spouses would have a right to those assets, and they need to be fairly divided between both spouses in a divorce. Debt that is acquired during a marriage must also be divided between both spouses.
A valuable asset in a divorce is a pension or retirement benefits. Pensions can be worth a great deal of money. So, there are special laws governing how these are to be divided.
You and your spouse will have to present every single asset and debt that you have and that you believe the other has, and what you calculate the value of each asset to be. Disagreement occurs when one of you believes the asset valuations to be incorrect or believes that an asset is miscategorized as separate or community property. The court will decide who gets to claim which assets.
What Can Happen in a Divorce
A divorce can be incredibly difficult for you, your spouse, and any children involved. The love you and your spouse once shared no longer exists and dealing with those emotions while also trying to divide the assets you shared can be stressful, contentious, and mentally and emotionally exhausting. If there are children involved in the marriage, disagreements as to how you will part ways can negatively impact them.
Sometimes marriages just don't work out. If that happens, you or your spouse may file for divorce in California. Either of you may cite irreconcilable differences if you believe there's nothing you can do to fix the marriage. If something more egregious occurs, you may cite those reasons in your divorce. The reason for a divorce generally doesn't have any bearing on how your assets and property are divided or on spousal support unless those conditions and how they will be addressed are specifically stated in your prenuptial agreement.
If you don't have a prenuptial agreement, everything you and your spouse own is up for grabs as to who gets to keep it. In addition, one of you may be ordered to pay spousal support to the other. The purpose of spousal support is to help a spouse maintain a similar standard of living after the divorce that you had during your marriage.
If the divorce is contested — meaning you and your spouse don't agree on who should receive spousal support and/or for how much and for how long — a judge or a neutral third party, in the case of mediation or arbitration, will consider numerous factors pertaining to you and your spouse. Your and your spouse's financial status and means to financially support yourselves going forward will be reviewed. It's possible that neither of you may be ordered to pay spousal support if it's determined that each of you can maintain the same standard of living on your own through the division of assets and property and your own income.
Why Choose the Law Offices of Baden V. Mansfield?
Family law attorney Baden Mansfield has over 30 years of experience in the law. He's fought for the rights of spouses, parents, and many others for decades, and he's done so with care and compassion. Mr. Mansfield is admitted to practice law in the state of California and is a member of the Los Angeles County and South Bay Bar Associations.
Along with helping clients draft prenuptial agreements, the Law Offices of Baden V. Mansfield represent clients in a full range of family law issues, including:
We also offer legal services for several civil law matters, including business and property valuation, real property appraisals, and civil harassment.
Attorney Mansfield had success in these types of family law cases and civil matters. For example, we've:
Successfully argued that a client deserved more in spousal support after finding the spouse had hidden assets and income, resulting in a significantly increased spousal support award
Successfully represented a client in court so they could be awarded child custody after proving that they were falsely accused of emotionally abusing their children
Helped a client recoup their attorney's fees
Helped a client receive their fair financial share of a family business they owned by providing an accurate valuation of the business
Past success in a case does not dictate future success in a case. Each family or civil law case has to be judged on its merits. But at the Law Offices of Baden V. Mansfield, we guarantee that we will work hard fighting for you and use our years of experience to help you reach the outcome you deserve and desire.
Call the Law Offices of Baden V. Mansfield Today
If you're planning to get married, you should consider protecting your assets, property, and income just in case you find yourself divorcing your spouse down the line. Of course, this may be difficult to consider now, but it may save you from worsening heartache and stress if you have to figure these issues out in the midst of a divorce.
The experienced attorneys at the Law Offices of Baden V. Mansfield can help you and your spouse decide these issues and document them now, so you don't have to worry about them later. Call us today at (310) 546-5858 for a consultation or complete our contact form online.